At first glance, chartered accountants Josua Pietersen (36) and Isaac Strauss (30) might not seem like your usual maize meal entrepreneurs. However therein lies the fantastic opportunities that are locked up in ROFF Industries' R70. This compact maize milling plant was designed with the intrepid maize meal entrepreneur in mind, and despite their day job, Pietersen and Straus took on the challenge to start their maize mill.
Pietersen and Strauss started their operation in May 2017 and sell both super maize meal and hominy chop. Their leading brand's name is IDLANI SUPER MAIZE MEAL, 'Idlani' meaning 'let us eat' in isiZulu. We spoke to the two maize meal entrepreneurs about their experience with the R70, what their operation looks like, and their advice to like-minded maize meal entrepreneurs.
Q: WHY DID YOU DECIDE ON BECOMING MAIZE MILL ENTREPRENEURS?
A: We're accountants by day, but also farm with maize and plant ± 2000ha. We're numbers guys, so it's all about making the numbers add up. When we considered the viability of starting a mill, we had to take a fundamental business aspect into consideration, which is profitability.
No business is without its risks, and our product price was one of our biggest risk factors considering its current volatility in both the local and international market. The situation led us to process the product ourselves, which would enable us to add the maximum value to the product and also maximize the farms' profitability.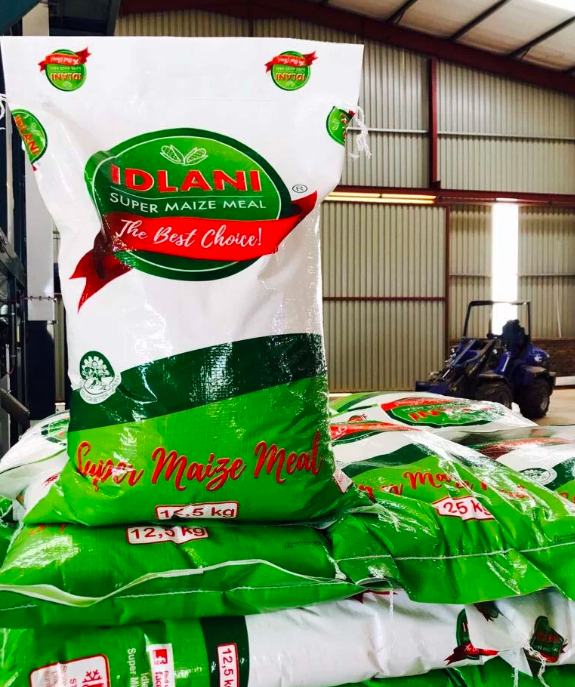 Q: HOW DID YOU HEAR ABOUT ROFF AND WHAT HAS BEEN YOUR EXPERIENCE WORKING WITH THEM?
A: We met the ROFF team at the yearly agricultural expo – Nampo Harvest Day. From the outset, the ROFF team has been the model of professionalism – always on time and able to answer all our questions about the mechanics of the mill. They made every step easy and helped to ensure that our mill was installed and running in no time.
Q: WOULD YOU RECOMMEND THE R70 TO MAIZE MEAL ENTREPRENEURS WANTING TO ENTER THE MAIZE MARKET?
Yes, I would. The R70 is compact and adjustable and fulfils all our milling needs. Aside from that, it's very user-friendly, and we like the look and feel of the whole mill. More importantly, is the quality of the end product it produces – this ensures reliability and helps to establish our brand as one you can trust. It's probably the R70's most essential feature.
Q: IN WHAT OTHER WAY HAS THE R70 ADDED VALUE TO YOUR BUSINESS?
A: We also sell hominy chop, a by-product during maize milling used as feed for livestock. We sell ±70% of the chop to a third party and use the remaining 30% in our feedlot. Which is another stream of revenue created through the mill even though it's not our primary focus – it's good to know that none of the product goes to waste during the process.
Q: IS YOUR R70 RUNNING AT OPTIMUM CAPACITY?
A: The R70 offers two options, lower capacity and the full capacity of 100 ton per day. We have opted to start with the lower capacity, which is very easily upgradable to the full package. We're currently running at 50% capacity. We hope to reach 100% capacity within the next 12 months.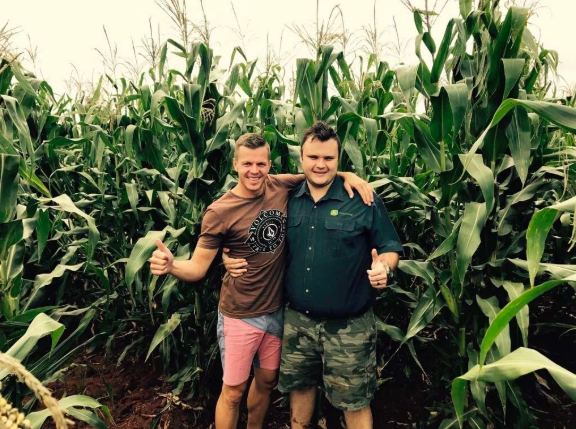 Q: WHAT HAS BEEN YOUR EXPERIENCE WITH THE MAIZE MEAL MARKET AND SELLING YOUR PRODUCT - INDANI SUPER MAIZE MEAL?
A: We quickly learnt that the end-user is very loyal towards a specific brand name and that they demand quality. Our priority has been to establish quality, competitive pricing and brand activation in our market, which can be challenging for any new producer. The current maize price also comes with its own set of challenges and the maize meal market is exceptionally competitive at the moment.
Q: WHAT IS YOUR ADVICE TO ANY PROSPECTIVE MAIZE MEAL ENTREPRENEURS?
A: Start with your market research and honestly investigate if your product can fill a gap in this highly competitive market. The current market situation is driven mainly by a handful of corporate companies that have massive operations and established brand names. However, prospective maize meal entrepreneurs should not be discouraged by this fact, only aware. It's essential to develop competitive pricing and implement strict quality measures that should be maintained right through every step of the process to ensure the quality of the product is unquestionable. The maize meal's colour, taste and texture say everything you need to know about its quality and the end-user knows this well.
Q: WHAT HAS BEEN THE BIGGEST CHALLENGES YOU'VE HAD TO OVERCOME IN YOUR START-UP?
A: During the planning and implementing phase it was an effort to raise the necessary capital that would allow us to develop the adequate infrastructure to fulfil our immediate demand while taking future growth and expansion into consideration. After that, effective marketing and market infiltration of the brand name has also proved to be a learning experience.
If you would like to enquire about a Roff Maize Mill to assist you in becoming a maize meal entrepreneur – contact us on sales@roff.co.za or call us on +27 56 212 2697
WANT MORE INFORMATION? CLICK BELOW TO VISIT THE PRODUCT PAGE AND DOWNLOAD THE PRINTABLE BROCHURE.