Compact Hammer Mills that's makes easy work of cutting up hard grains.
In our previous article, we broke down the basic component of ROFF's crushers – how they work, how they can be applied and their advantages. See the full article here. In this article, we will discuss the second option available to millers – hammer milling.
HAMMER MILLS USES
Hammer mills in general can be used to mill almost anything from grains to glass and even plastic. Alternatively, it's used to reduce the size of household waste in municipalities and it's very helpful in managing a compost heap around the house. The hammer mill is a nuisance free method of milling and if designed with a specific application in mind, it can mill almost anything that is thrown at it. Because of the simple operation of and basic design, the hammer mill is a very cost-effective machine to use.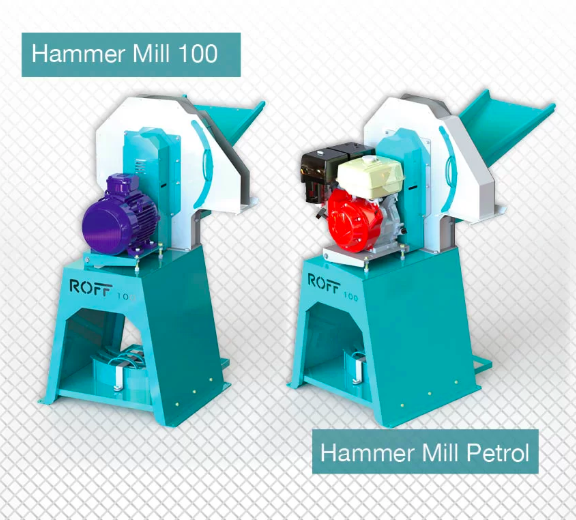 HOW HAMMER MILLS WORK
Hammer mills consist of a rotating shaft that has hammers attached to it. The hammers rotate at a reasonable high speed close to a milling chamber that is equipped with a screen. The main product is fed into the milling chamber and the hammers mill the product until it has reached a size that is small enough to escape out of the milling chamber through the screen. If the operator wants to change the size of the product, then the size of screen must be changed. Within certain criteria the same hammer mills can be used to mill grain as well as plant materials such as lucerne.
In this aggressive milling process a large percentage of the product will be reduced to a size that is much smaller than the screen size that has been installed in the milling chamber, resulting in a product that is not very homogeneous. If the desired product is very fine, usually below 500 microns, then it should not be a problem. However, if the desired product must be, for example, smaller than 2000 microns, but the feed expert doesn't want a large percentage below 500 microns, then a hammer mill is probably not the best option to mill with. It's also worth considering that hammer mills are commonly considered energy guzzlers and can cause a fairly large kW/ton energy product ratio if not monitored closely. These mills can be dusty and create an unfavourable working environment if not applied correctly. In spite of this the hammer mill does have its place in milling and it can be effective when used in the right environment and for the right job.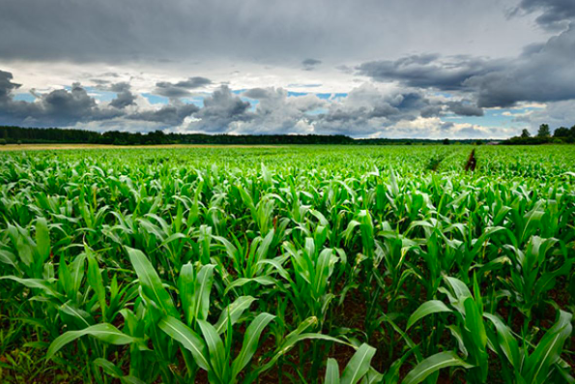 ROFF HAMMER MILLS FOR SALE
ROFF supplies two types of hammer mills and our experts can help you decide which one is suitable for your operation and requirements. The all-purpose ROFF 100 is ideal for small operations wanting to mill grain and plant materials for feeding around the house and is additionally available with the option to use a Honda petrol engine instead. The ROFF 845 is a grain only hammer mill designed for high volume production in a food processing plant where grain product has to be reduced to sizes as low as 250 microns (and of course larger).
To learn more about ROFF's range of hammer mills please contact us on the following: sales@roff.co.za, or call us on +27(0)56 212 2697
WANT MORE INFORMATION? CLICK BELOW TO VISIT THE PRODUCT PAGE AND DOWNLOAD THE PRINTABLE BROCHURE.