ROFF'S SP-1 – THE FLEXIBLE AND UPGRADABLE MICRO MAIZE MILLING MACHINE FOR STARTUP ENTREPRENEURS
With all the challenges farmers face in Africa, climate change is, without a doubt, the biggest threat. Increasingly severe weather is shrinking crop yields year on year and price fluctuations in the market, threatening the livelihoods of farmers.
One way farmers are securing their future is by moving into maize milling business themselves to bring in another income stream.
Starting any new business is a daunting task for anyone out in the maize milling industry.
MEET THE SP-1 MILLING MACHINE:
1. EVERYTHING YOU NEED TO START PRODUCING MAIZE MEAL
Roff's SP-1 Mill is everything you need to start milling high-quality maize meal and from its arrival to your site, it can take as little as two weeks to set up. The SP-1 was designed for farmers and entrepreneurs to successfully break into and establish themselves in the maize milling industry, producing maize meal or stock feed. We simplified the milling process to its core stages, making it possible to produce high-quality maize meal without a massive upfront investment.
2. AFFORDABLE MILLING
Roff is dedicated to affordability, value for money and quality from the start. We used our decades of experience and expertise to design a milling plant that outperforms the competition in every area. The SP-1 offers one of the highest extraction rates with lowest overheads per ton of product milled. You'll get more in return with less waste using fewer resources.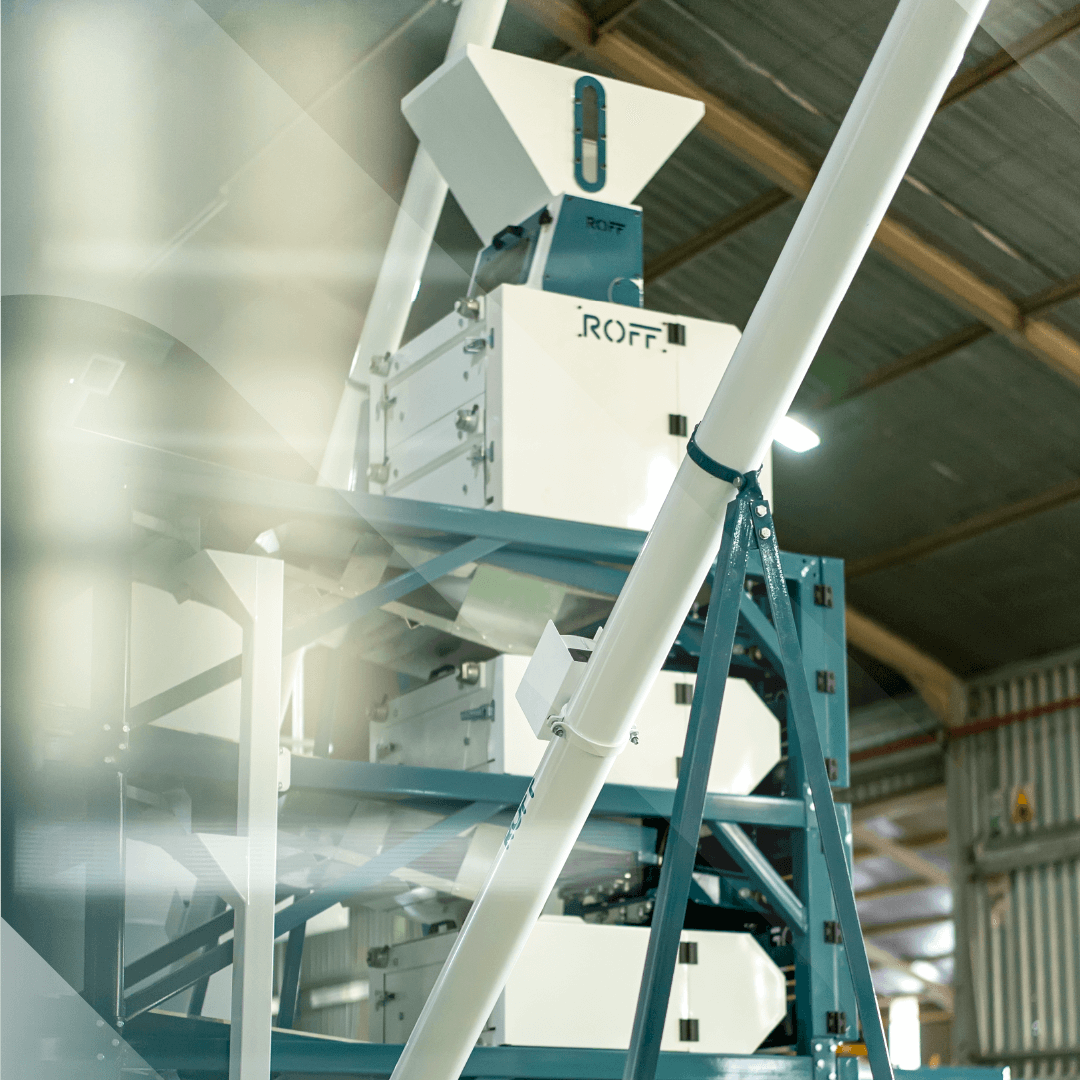 RELIABLE MILLING MACHINE
Roff has been around since the start of the 90s and has become the leading manufacturers of high-quality maize milling plants and hammer mills in Sub-Saharan Africa. We've grown since those early days, and so has the size of our mills and operation. Today, even large scale commercial mills rely on Roff for their milling plant needs. We have a dedicated support team ensuring we supply the most cost-effect equipment. We have our own trained technicians travel to our clients to service and maintain their equipment. Our expanded infrastructure also means we're better able to supply cost effect equipment, spares and reduced turnaround time for our clients.
4. MAIZE MILLING MADE SIMPLE
If you've worked in the maize milling industry before, then you know precisely how complicated it can be trying to decide which is the best milling equipment to suit your needs. If you haven't had experience in the industry, it can even be confusing. Which is why the SP-1 is designed so that almost anyone could be trained to operate and maintain it at peak performance 24-hours a day. It sounds easy because we made it easy.
5. MILLING MACHINE DESIGNED WITH GROWTH IN MIND
We've been helping small to medium-sized milling businesses achieve success for nearly 20 years. During that time, we created an easy to operate mill that can produce the highest quality maize meal, with potential for seamless expansion as your business grows. The SP-1 breaks down the milling process to the four essential steps to begin with, and a range of optional extras that improve capacity and quality quickly and conveniently.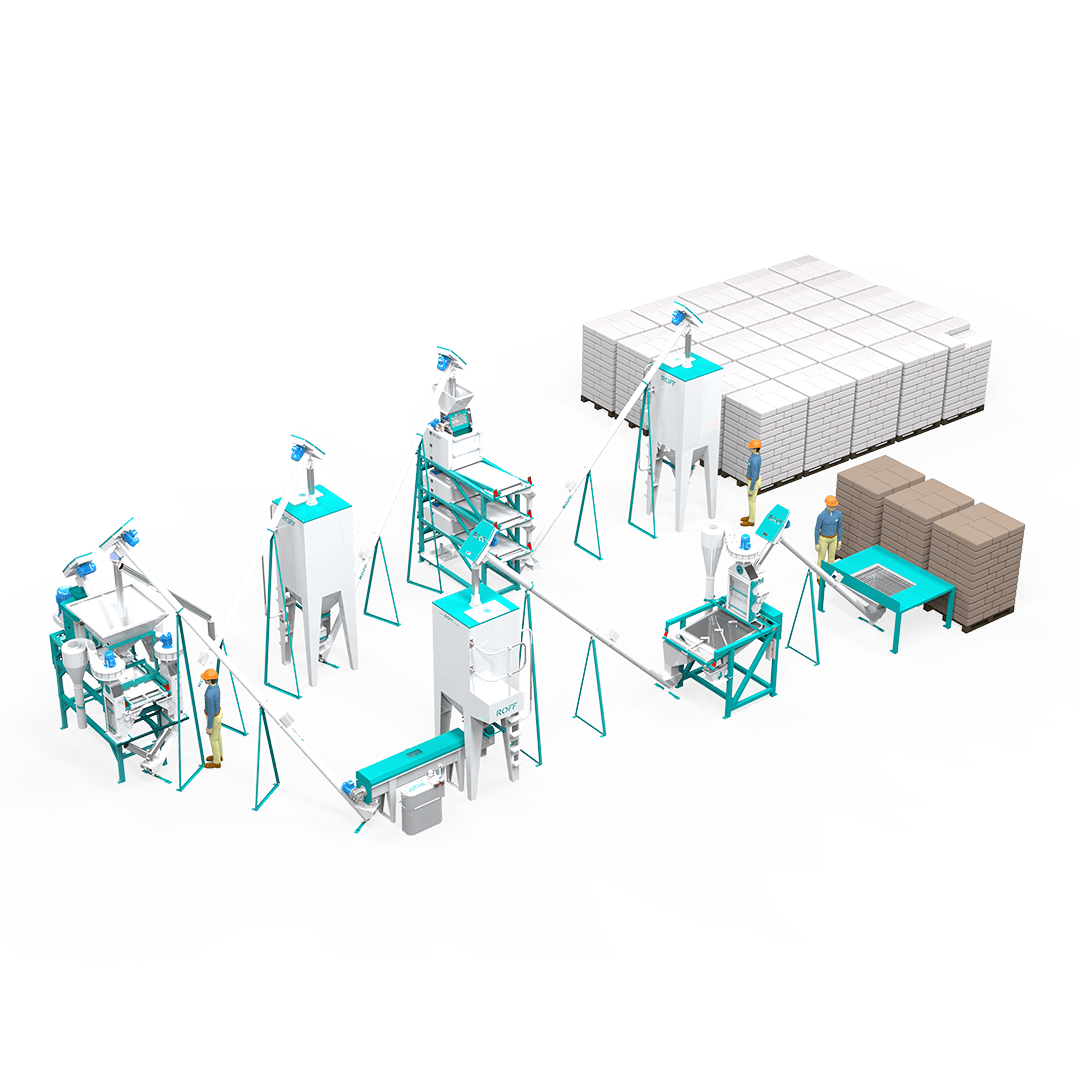 6. MILLING MACHINE THAT IS FAST TO SET UP
The SP-1 can fit into most existing buildings, and all the equipment is installed on one floor. Its simplified operation means the mill is installed and operational in just two weeks. Also, anyone can be trained in the technical aspects of keeping the mill running at peak performance
7. ONGOING SUPPORT FOR YOUR MILLING MACHINE
Extraction rate loses and downtime can be costly. At Roff, we see our clients as partners, so we offer them scheduled on-site plans to minimize breakdowns or diminished efficiency. It provides you with a comprehensive check-up on your mill.
To find out which Roff mill best suits your needs and business goals, take our online quiz here and we'll be able to point you to the right model for you.
If you're unsure which mill you should choose to suit your needs, take our quick, easy survey and narrow down the perfect mill for your business.