MEET ROFF'S SP-1, A WELL-PRICED MAIZE MILL WITH SUPERIOR EXTRACTION RATE THAT GIVES INCREASED PROFITABILITY.
To maintain competition in the maize milling industry, small and medium-scale millers need to counter the imbalance of market power. To do this, maize milling entrepreneurs need to focus on investing in a well-priced maize mill with superior extraction rates.
The rate of extraction is the measure and quality of maize meal produced during the milling process. These rates affect the profitability of your maize milling business. The quality of raw maize, the process of milling and the type of mill you choose will determine your extraction rates and in turn, your profitability.
Maize milling entrepreneurs will get more with less waste by using the well-priced SP-1 maize mill. Offering you the highest extraction rate at the lowest cost, the SP-1 can produce mill up to 540 tonnes of maize per month.
Roff's SP-1 maize mill has everything you need for an affordable business start-up. It is designed to help farmers and entrepreneurs quickly establish themselves in the maize milling industry.
With its simplified milling process, it's easy to produce high-quality maize meal in four efficient steps using the SP-1.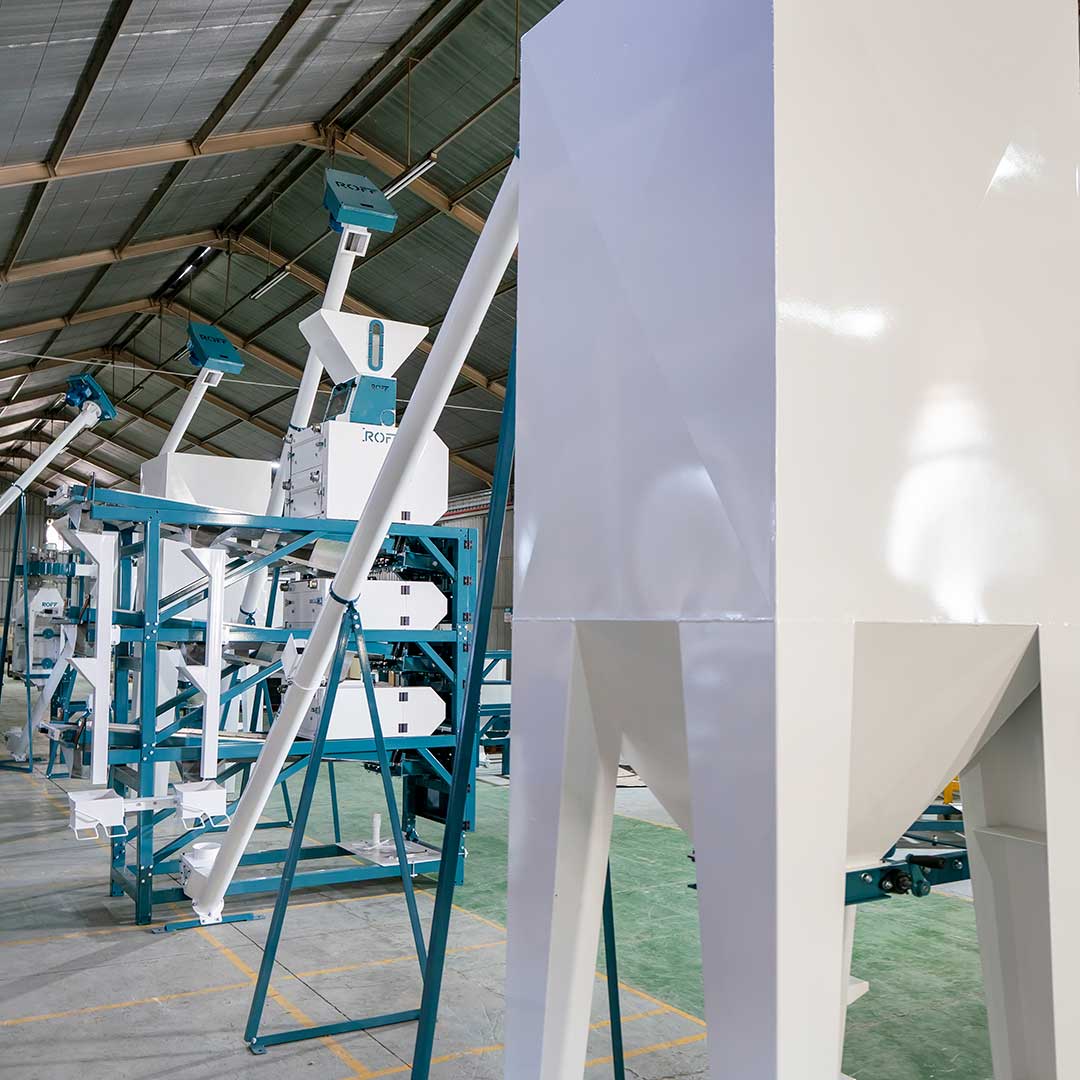 Step 1: Cleaning
To improve the quality of the final product, cleaning raw maize by removing foreign material such as husk, straw and dust is vital. It also helps to remove substances that are harmful to the milling equipment, such as metal or stones. This process also prolongs the life-span of your maize mill.
Step 2: Conditioning
Conditioning adds moisture and mass to the maize meal. Controlled humidity increases the effectiveness of degermination and improves your maize meal quality. Conditioning combined with a degerminator gives the best quality results.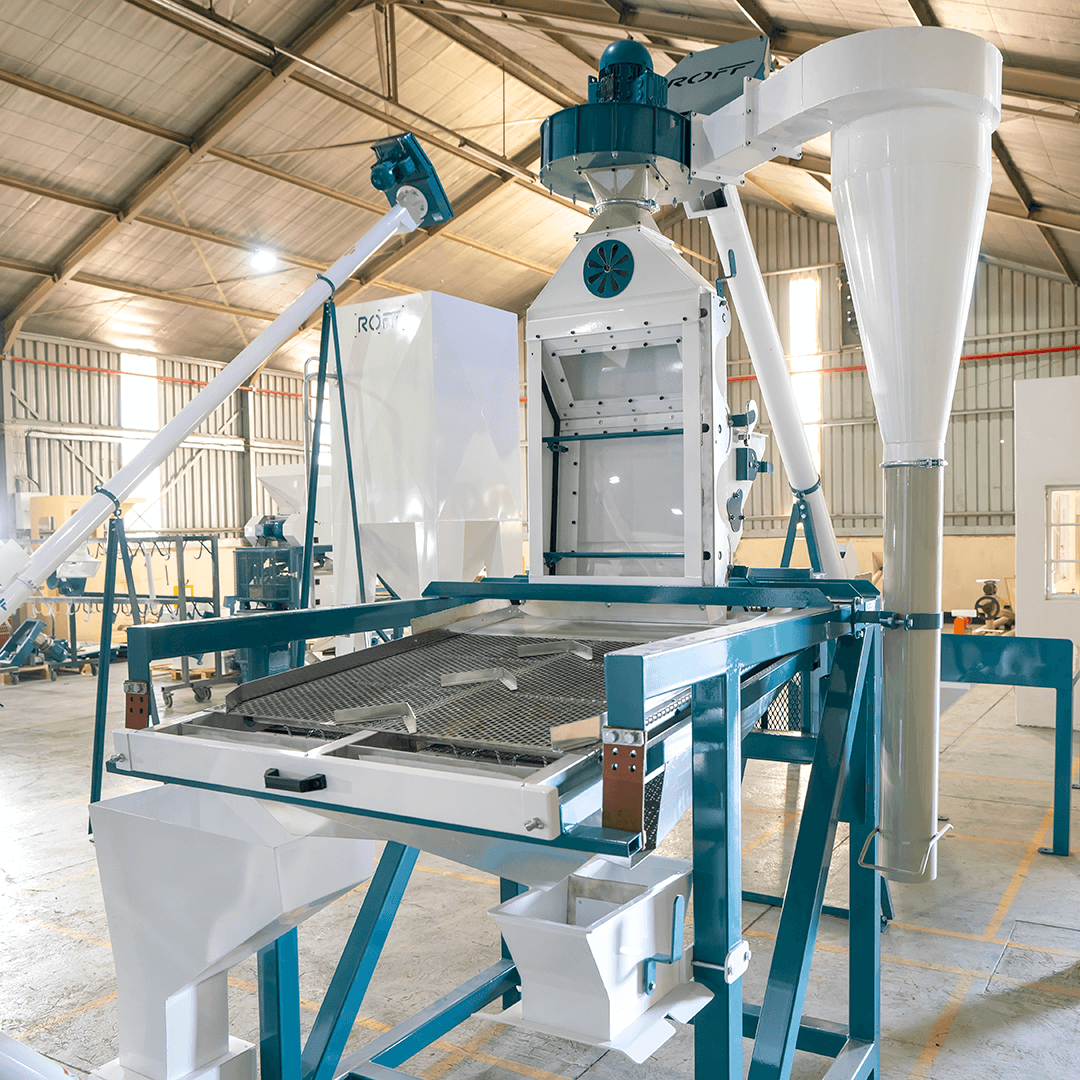 Step 3: Degermination
Degermination is the removal of bran and germ from the endosperm. It is essential to achieving a more refined product. It also prolongs your end product's shelf life. The bran by-product from degermination can be sold or used for animal feed, further adding to your profitability.
Step 4: Milling
In this final stage, a combination of multistage rollers and integrated screens mill and sieve the maize into a high quality maize before the packaging process.
All you need to supply to operate your SP-1 maize mill is a building, a water point, a forklift for installation and electrical installation.
If you're unsure which mill you should choose to suit your needs, take our quick, easy survey and narrow down the perfect mill for your business.